Hello
I have a Renault Captur I Zen (2016)
I need to know which wires from the car radio connectors are those for the voice control button on the steering wheel.
This button: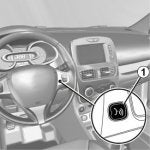 And my 24PIN car connector: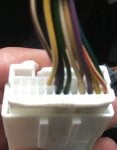 The diagrams I found online do not indicate the pin that this button uses.
In the connector of my car there are cables on pin4(beige image 2) and pin18(green image 1) that in the general diagrams mark it as NC (Not used)
Does anyone know which cable corresponds to this button or has a diagram of this connector that indicates all the possible pins?
Ty